Girl race in Victory Village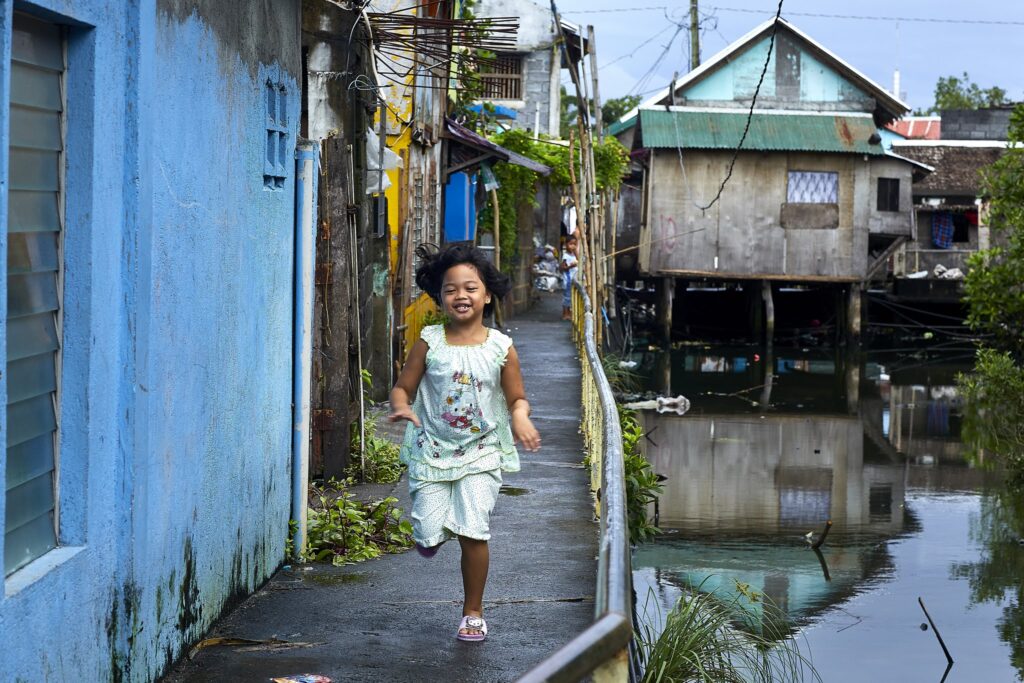 Speeding on the sidewalk - the houses are on poles and the sidewalk is raised above the heavily polluted water.
Victory Village, Legazpi.
Flooding, stagnant water and clogged watercourses are a major problem in the slum. In addition to the health hazards of residents, such as waterborne diseases and contaminated
drinking water, over time the water flows into the sea and often carries large amounts of waste with it.
DIB and ALTERPLAN have together examined the conditions in the slum and then prepared risk analyzes. Based on these analyzes, the residents of the slum have made concrete proposals for improvements to water systems, sewerage, asphalting and the creation of evacuation sites.