Man in mirror, wife in bed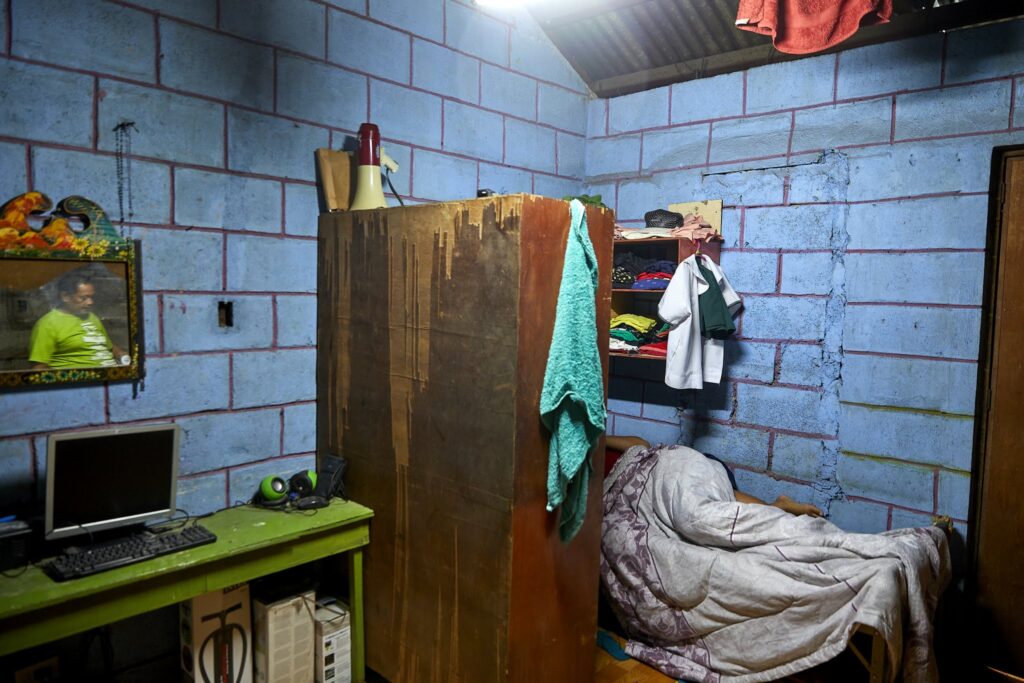 He has just opened the grid in front of his shop and he is now sitting in the back room waiting for the wife to get up and make breakfast.
Rizal, Manila.
There are not many square meters to live in, but with a few funds even a concrete wall can change the color of life.
The crowded homes of 10 - 20 square meters do not offer much privacy among family members and neighbors.
DIB and ALTERPLAN's work on the preparation of local plans includes a comprehensive registration and documentation of housing conditions and household composition and needs. Citizen involvement and acceptance is a prerequisite for the realization of the plans in the dialogue with the responsible authorities.