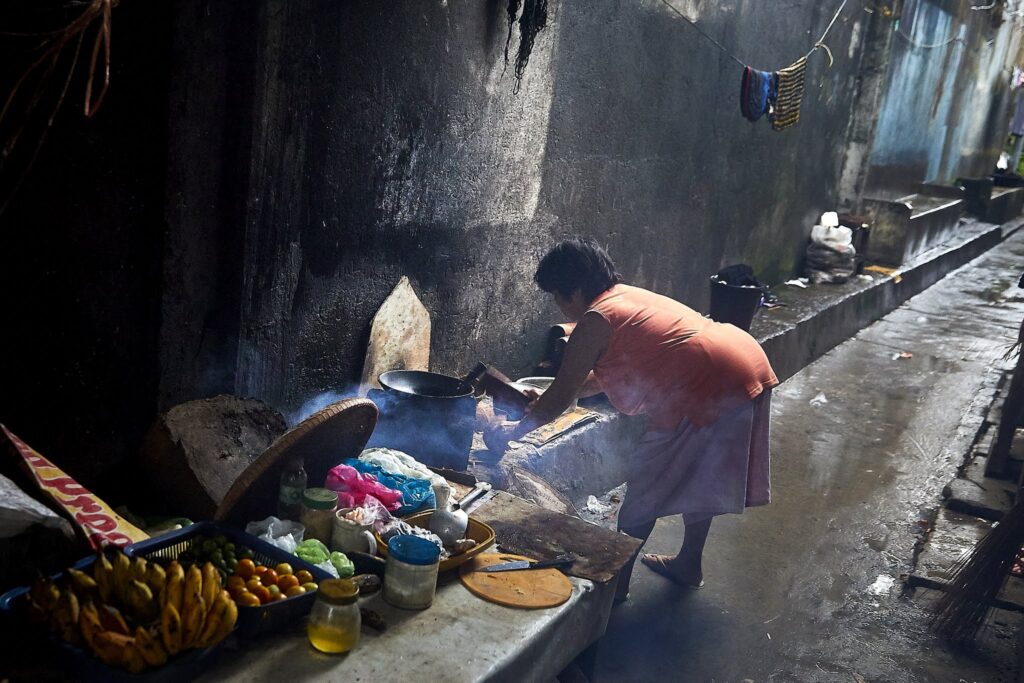 The street kitchen in the alley is ready for today's first customers. The fuel is coconut shells, and a popular snack is deep-fried bananas. The crowded space around the homes is used for street kitchens, play, laundry, stays and socializing.
Victory Village, Legazpi.
Food fills a lot in Filipino culture. So much that a regular greeting sounds like "Kumain ka na ba?" ("Did you eat?.
Not a day goes without rice on the menu, served with vegetables and pork or seafood. In addition, Filipinos also have a good knowledge of Western food and not least fast food - a not insignificant reason for the increasing number of diabetics. In the Philippines, 6.2 percent of people between the ages of 20-79 have type 2 diabetes, and it is estimated that in addition there are about 1.7 million diabetics without a diagnosis.
Access to health services and treatments is included in ALTERPLAN's registration and coverage of local conditions in collaboration with local partners.