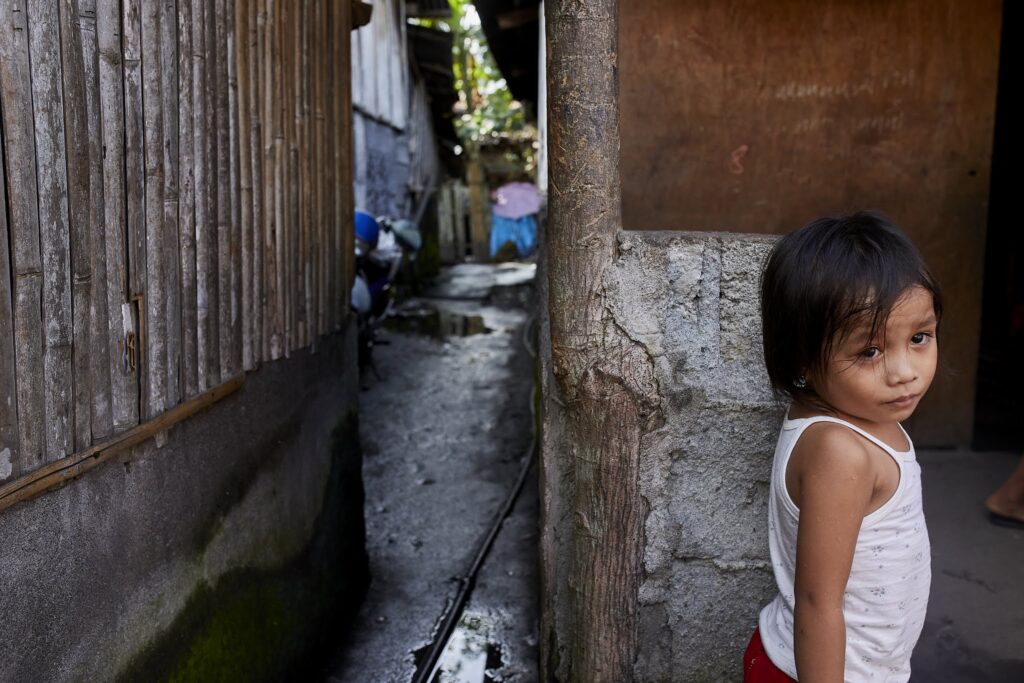 The girl rounds the corner in the narrow alley where she lives with her brothers and sisters. Here there are not the great unfolding possibilities for play and ball games.
Ligao, Luzon.
The child-rich families live close and are at risk of losing their homes as the river crosses its banks. Although residents come a long way in securing housing, there is no guarantee when the river has its own power.
Establishment of evacuation plans and centers is part of the work on disaster prevention in order to be better prepared when the disaster occurs.