Disaster prevention in the slums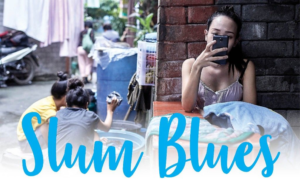 DIB har siden 2009 samarbejdet med sin filippinske partnerorganisation ALTERPLAN for, at civilsamfund selv skal være den bærende kraft i katastrofeforebyggelse. De hjælper dermed lokalbefolkninger i udsatte områder i Filippinerne til at styrke deres evner til at forbedre deres egen situation. 
I Filippinerne bliver slummen ofte nedprioriteret, når der skal laves forbedringer. Kommunalforvaltningerne mangler kapacitet og penge, og de kan derfor hverken inddrage beboerne eller identificere og imødekomme de behov, der er i slummen. Og netop her skiller projektet mellem DIB, ALTERPLAN og civilbefolkningen sig ud: De undersøger forholdene i slummen, blandt andet tilgangen til vand, hygiejneforhold, muligheder for uddannelse og adgang til sundhedspleje – alt sammen noget, der ofte er en mangelvare i slummen. De problematiske forhold i slummen bliver dermed udspecificeret, og på den baggrund udarbejdes der forbedringsforslag til lokalplanerne. Beboerne kan nu stille med konkrete projektforslag, når de skal forhandle med kommunalforvaltningen om fremtidige lokalplaner.
Flere bystyrer har udtrykt begejstring for projektet, da det bidrager med viden og data, og de derfor kan sætte ind dér, hvor behovet er størst. Det har allerede vist effekter i kommunale budgetter for de kommende år, hvor borgerservice og bedre infrastruktur i højere grad vil blive prioriteret.

Thanks to
DIB would like to thank everyone who made this project possible. First of all, a big thank you to the photographer Jørgen Nielsen for hans engagement og vedholdenhed under fotograferingerne. Det gælder også alle de filippinere, der har talt med os, og som har ladet sig fotografere. Derudover vil DIB gerne takke vores mangeårige samarbejdspartner ALTERPLAN for deres engagerede arbejde for bedre vilkår for udsatte i den filippinske slum.
Finally, it should be said that Slum Blues would not have come into being without the support of CISU - Civil Society in Development.