When the slum becomes attractive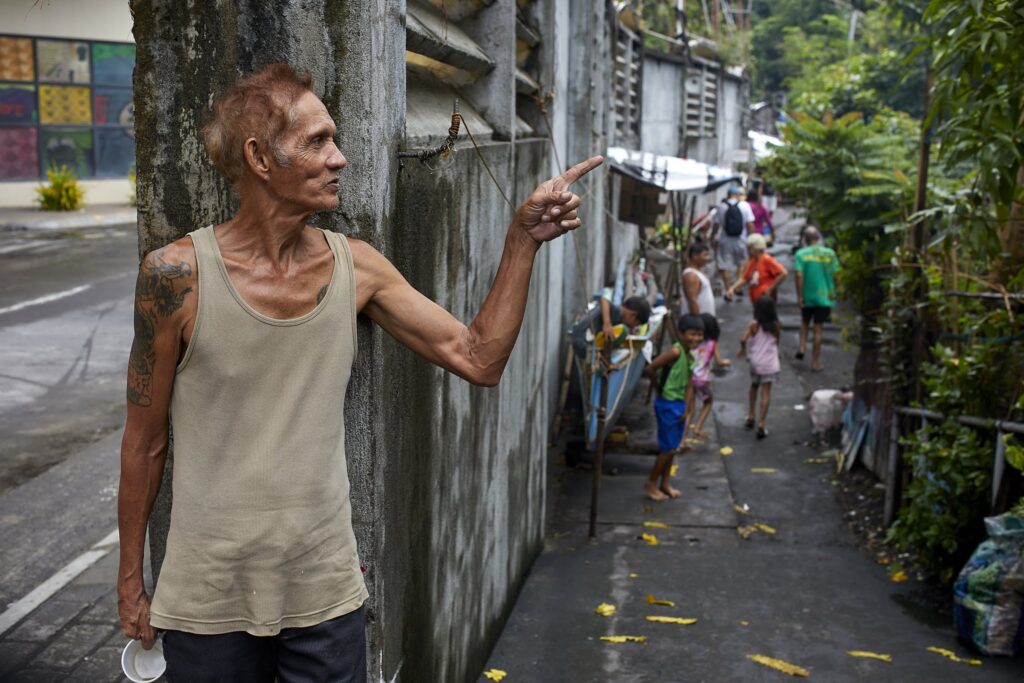 The high wall separates Legazpi's neat waterfront on the left from the slum town of Victory Village on the right. Officially it sounds like the wall should protect the poor from typhoons.
Legazpi.
Today, several slums are located in the inner city or near the sea, and are therefore attractive to investors and urban developers. Often, the residents of the slum do not have paper on their land and house, so they must move. Although relocation and rehousing are an important part of local planning, slum dwellers are often placed in relocation areas with poor access to work, school and transport. 
This has happened in Victory Village, among other things, after a pumping station was established in 2015 to pump the water away by floods. This has made the area more attractive for urban development, but at the same time, many residents have been forced to relocate.